---
Learn to Dive with a Friend in 3 Days and Enjoy this Discounted Package
---
To really enjoy and experience the wonderful underwater world around us, you need to be a certified scuba diver. Turtle Bay Dive Resort of Moalboal, Cebu is offering everyone the chance this summer to get learn to be a PADI certified scuba diver at a much discounted price.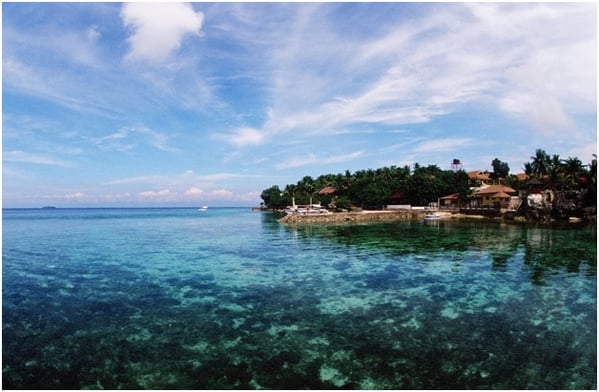 Package Inclusions and Exclusions
The package includes:
3 days stay at Turtle Bay Dive Resort, Moalboal, Cebu, Philippines;
2 nights in a deluxe room either in a double bed or twin beds and including breakfast for two and free WiFi;
free use of dive gear;
teaching of diving skills in our large lagoon pool; and
4 dives with the instructor in the open sea in front of the resort and at nearby dive sites.
The package does not include:
the cost from PADI of an Open Water Diver elearning course (US$184.00) the link ishttp://www.padi.com/scuba-diving/course-catalog/online-scuba/
lunch and dinner (the resort has a restaurant and resto-bar or you can eat at one of the restaurants or bars in nearby Panagsama Beach)
cost of transfers from Cebu City or Cebu Mactan airport (this can be arranged at a discounted price of Php5,500.00 for the round trip).
What is PADI eLearning?
Whether you want to learn to scuba dive or are already a scuba diver who is looking for a flexible way to fit another dive course into your busy schedule, PADI's online scuba programs are the way to go. You can get started immediately with the knowledge development portion of the course and work at your own pace using the PADI eLearning® system. This convenient, interactive study option allows you to learn anytime and anywhere you have an internet connection.
PADI eLearning lets you:
learn by watching, listening, reading and interacting with a dynamic instructional program;
access the material for one year, plus gain unlimited access to an online version of the course manual; and
contact the instructor at Turtle Bay Dive Resort (clive@turtlebaydiveresort.com) anytime you have a question about what you're learning.
Get in the water quickly – applying what you've learned – when you meet with your PADI Instructor at Turtle Bay Dive Resort.
Conditions
The only conditions that apply to this package are:
this promotional package is only available from August 1 2015 to October 31 2015;
you must buy and complete the PADI eLearning Open Water Diver course and quote the Turtle Bay Diver Resort number 36449 as the resort where you will complete your dive course;
do not plan to fly within 24 hours of completing your last dive; and
to avail of the promotional prices, there must be at least two students taking the course together.
Promotional Prices
The cost of the package is
Php13,880.00
(US$305.00) plus you will need to buy the PADI eLearning package at a cost of US$184.00
---