Turtle Bay Dive Resort Blog
---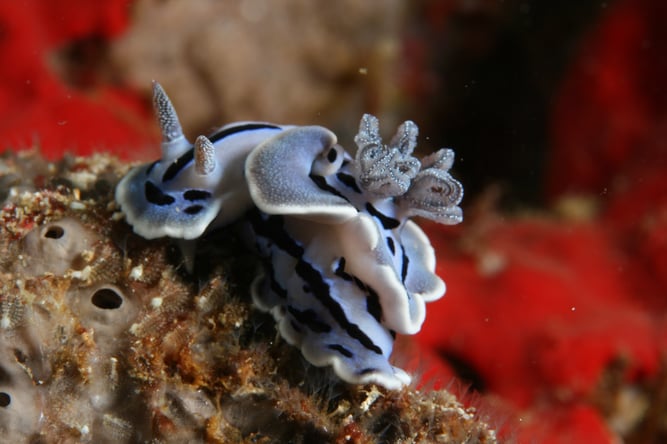 These bottom-dwelling, soft bodied nudibranch (NEW-dih-bronk) may look like Mother Nature's weird but artistic way to express her most stunning indulgences of shape and color.
Anyway, these shell-less mollusks, are part of the ocean slug family, bear some of the most captivating shapes, rich color, and intricate patterns of any animal on Earth.
---
There are more than 3,000 known types of nudibranch, and new ones are being discovered every day. They are found all through the world's seas, yet are most abundant in shallow, tropical waters. Their scientific name, Nudibranchia, comes from the Latin nudus, naked, and the Greek βραγχια, brankhia, gills. They portray the feathery gills and horns that most wear on their backs. Generally oblong in shape, nudibranchs can be thick or flat, long or short, Luxuriously colored or camouflaged to bend to their surroundings. They can be as little as 0.25 inches (6 millimeters) or as huge as 12 inches (31 centimeters) in length.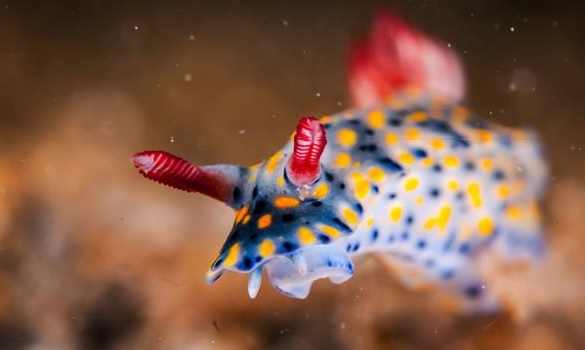 All known nudibranchs are carnivorous. Some feed on sponges, others on hydroids, and some eat other sea slugs or their eggs or, on some occasions, are cannibals and prey on members of their own species. To distinguish prey, they have two very sensitive tentacles, called rhinophores, located on top of their heads. Nudibranchs get their coloring from the food they eat, which helps in blending in with their environment, and some even hold the foul-tasting toxins of their prey and emit them as a defense against predators.
Nudibranchs are simultaneous hermaphrodites, and can mate with any m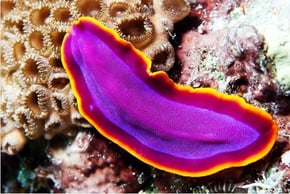 ature member of their species. Their lifespan differs greatly, with some living not as much as a month, and others up to a year.
Nudibranchs have both female and male reproductive organs, however they don't regularly self-fertilize. Having both sexual organs implies that there is always a chance for propagation if two grown-ups of the same species cross ways. This is keen, considering their solitary, wandering lifestyle. Egg masses are for the most part laid on whatever surface they are feeding on and are typically winding formed or snaked. The eggs form into planktonic (free swimming) hatchlings, which float on sea streams until they settle out as adults.
Nudibranchs are gastropod mollusks. They have a place with the same phylum that includes the whelks and numerous different shells that you find along the seashore. Nudibranchs have just developed an alternate kind of body for an altogether different lifestyle – one that doesn't oblige them to surround themselves with a protective shell.
---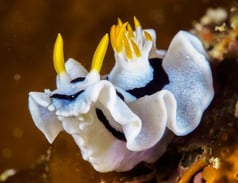 Their body is delicate and meaty, they move around on a long muscular foot (very similar to land snails) and they have rhinophores on their head that researchers accept they use to touch and sense their immediate surroundings.
A few nudibranchs have a thick bunch of gills toward the back of their body that they use for respiration, while others have arm like structures (cerata) everywhere on their body that are utilized for both respiration and defense.
---